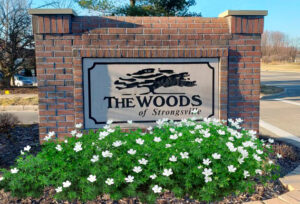 Welcome to the website for The Woods of Strongsville HomeOwners Association. First time here, please create a new user account and fill in the required profile data as completely as possible. There's a lot of useful information here, please know that we'll always be improving it for you. If you would like to pay your HOA dues for 2021, please scroll down for payment portal. Thank you!
Light Up the Woods!
Holiday Lighting Contest
It is time for the winter holiday decorating contest. The winner of each category will win a $50.00 gift card! The categories include:
Most lit up
Best overall
Most kid friendly
To participate, please e-mail your name and address to activities@woodsofstrongsville.com.
Judging will take place between December 18 and 20, 2021. Winners will be announced on December 22, 2021 and will be requested to provide photos to be shared on Facebook and our website!
Thank you in advance to all participants. This is certainly an event we all enjoy!
---

The Woods HOA recently took care of leveling their sidewalks. We had a number of areas that the sidewalks were uneven – mostly from the tree roots. JAG Lifting Solutions did a great job, and were reasonably priced.
If your sidewalks, driveway, front steps, walkways are uneven and need to be leveled, give Erika a call at 440-494-3359. Their website and video will help you with solutions!
---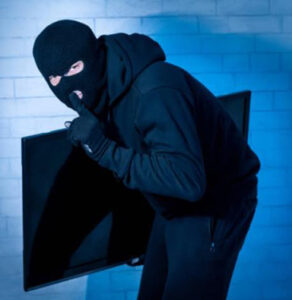 There have been some neighborhood break-ins and prowling happening in The Woods, Waterford and Fieldstone. Strongsville Police have been requested to provide additional police presence. We highly recommend to homeowners to lock your cars, take garage openers inside your home and, by all means, leave NO VALUABLES OR KEYS in your cars. Also, please lock garage inside door if garage doors will be left open.
---
The Woods of Strongsville HOA Annual Meeting has been postponed until further notice. Look for communications from the board very soon.
TRASH AND RECYCLING RULES and GUIDELINES
New information has recently been sent to all residences in Strongsville (CuyahogaRecycles.org). If you did not receive, download it here. Things are always changing and it's great to be in the know. Included are Hazardous Waste Dropoff dates, Habitat for Humanity Tool Drive, MEDWISH Medical Supply Collection Drive, and new curbside recycling guidelines.
SimpleRecycling has resumed service, scheduled pick-up only. See our Waste/Recycling page for details.
Neighbors: If you are a dog owner, you are walking your dog and it decides to poop – clean it up! It does not matter if it is on someones front yard or in one of the common areas of the development – please be considerate!! There have been many complaints about this and it's a simple and considerate thing to do to keep after your pet's droppings. Thank you in advance!
Soccer Field Reservation policy here.
As Ohio continues to combat the coronavirus (COVID-19) pandemic, please stay safe and healthy. For the most updated information, please visitcoronavirus.ohio.gov.
Located here is our 2019 Annual Meeting Recap written by our own Tom Newbould.
This is for 2021 payments ONLY. Payments were due January 31, 2021.
Late fees will be added in checkout.

You can use this portal for 2022 HOA Dues payments as of January 2, 2022.
Payments will be due by January 31, 2022.
Thank you for using our online portal!
$210.00
If you need further information, please contact the WOS board treasurer at treasurer@woodsofstrongsville.com, or call our Homeowners Hotline at 440.732.0906.