The Woods of Strongsville
Welcome to the website for The Woods of Strongsville HomeOwners Association. If this is your first time here, please create a new user account and fill in the required profile data as completely as possible. Multiple members of the same household can also make their own accounts. Have a look around and please know that we'll always be improving it for you. If you need to pay your HOA dues, please scroll down for link. Thank you.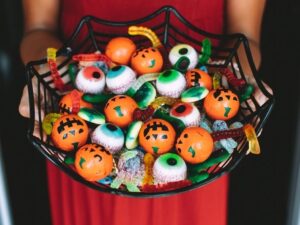 The Woods of Strongsville Halloween!
Strongsville's trick-or-treat hours are 6-8 p.m. on Halloween night, Oct. 31. Police ask motorists to use extra caution that evening.
Some other Halloween activities in town include:
• Halloween Hullabaloo — The city-sponsored party is set for Oct. 26 at the Ehrnfelt Recreation Center.
From patch.com:
COLUMBUS, OH — Health and safety guidelines for trick-or-treating have been released by the Ohio Department of Health.
Gov. Mike DeWine and state officials said the decision to pursue trick-or-treating will be left to local communities. However, health officials are urging Ohioans to use caution while celebrating Halloween.
If families are doing a traditional trick-or-treating evening on Halloween, parents should carry hand sanitizer and have children use it frequently. Families should not use large bowls to distribute candy, but find something creative (like a pipe) to pass candy safely to children.
For additional information, guidelines and suggestions, please visit bit.ly/3ib1io7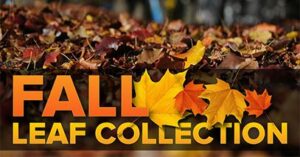 FALL 2020 LEAF COLLECTION will begin on October 19 and run through November 13. Leaves must be out by 7 a.m. Monday on scheduled week of collection to ensure pick up.
Crews will be making 1 (one) pass through each street during scheduled week. Crews will NOT return.
If you live north of Route 82 (Royalton Road), city crews will be in your area the following weeks:
Week of October 19
Week of November 2
If you live south of Route 82, city crews will be in your area the following weeks:
Week of October 26
Week of November 9
Additional collection dates after November 16 may be added as weather conditions permit. There will be NO COLLECTIONS AFTER NOVEMBER 25. Leaf collection trucks double as snow plow trucks and must be converted as soon as possible.
Leaves should be piled along the roadside or curb, but not in the roadway or ditches and not more than 4 feet from the roadway. THE CITY WILL NOT PICKUP IF THESE GUIDELINES ARE NOT FOLLOWED.
Branches, tree limbs, metal, rocks, firewood, or anything else that can cause damage to the leaf collection equipment must be sorted out from the leaf piles. Failure to do so will result in leaves not being collected.
ALL LEAVES MUST BE BAGGED AFTER NOVEMBER 25
As Ohio continues to combat the coronavirus (COVID-19) pandemic, Governor Mike DeWine has issued an order mandating masks be worn in public STATE WIDE. Mass gathering restrictions remain at a 10-person limit. Please stay safe and healthy, for the most update and accurate information and living guidelines regarding COVID-19 in Ohio, we suggest you visit coronavirus.ohio.gov.
Strongsville Suspends Brush Chipping Program, Lack Financing. Due to financial constraints, Strongsville's annual brush chipping program will be suspended this summer.
"With income tax revenue lagging due to the coronavirus pandemic, Strongsville's service department was unable to hire part-time seasonal workers, who typically handle the brush-chipping program," the city said in a statement on its website.
Branches 4-feet long or shorter will still be collected by Republic Waste. Branches should be tied into bundles that weigh no more than 50 pounds. Branches can also be taken to the city's Transfer Station, behind the municipal offices on Foltz Parkway.
TRASH AND RECYCLING PICK-UP RULES:
Republic Waste will
ONLY pick up trash and recyclables in plastic bags.
No loose trash or recyclables will be collected. Sealed plastic trash bags AND blue recycling bags may be put inside a receptacle placed at the curb to protect the bags from damage. Bags will be remo
ved from the cans.
Only plastic bags will be taken.
This is in effect today,
so if your trash or recycling is unbagged or in cans, please retrieve it (if you can) and replace it with bags only.
We're very sorry for the inconvenience, but as you know, things are changing daily with the coronavirus situation.
If you prefer, you can still dispose of large items at our transfer station at the Service Center, 16099 Foltz Parkway, will be open regular hours: Monday through Friday – 7 a.m. to 4:30 p.m.; Saturday – 8 a.m. to 2 p.m.; Sunday – 10 a.m. to 4:30 p.m.
Some starting-to-get-back-to-normal news: Simple Recycling has resumed collecting old clothing and fabrics from the curbside. You can set out items (generally clothing and fabrics that aren't in good enough shape to donate to a charity shop) in a special orange bag on your regular trash day and a Simple Recycling employee will pick it up. If you need more bags or more information about the program, check their website, simplerecycling.com.
The Playground is OPEN. It is recommended that parents bring their own disinfectant wipes and hand sanitizer. Tennis Courts are OPEN. Gates are open until the locks are repaired. Once repaired, to acquire the code to enter the courts, you need to login to this site, go to "MEMBERS" pull-down menu, pull down to TENNIS COURT.
Neighbors: Be careful if you are walking or walking your dog.
If you are a dog owner, just a reminder – dogs are animals and even though you may think that your canine is yard trained, you never know what can set them off and make them run and attack or scare people who are walking. With most everyone in the neighborhood confined to their houses, there are a lot more people and people with dogs walking, you really should ensure you have control of your animal.
PS – if you are walking your dog – and it decides to poop – clean it up! It does not matter if it is on someones front yard or in one of the common areas of the development – be considerate!!
Our annual meeting is postponed. Will post the new date, to be determined.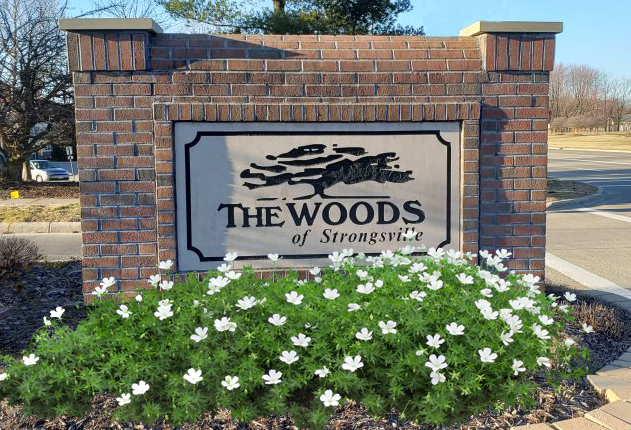 Located here is our 2019 Annual Meeting Recap written by our own Tom Newbould.
2020 dues deadline was January 31. Late fee will be added in checkout.
Showing the single result