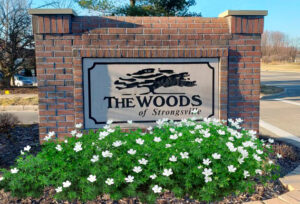 Welcome to the website for The Woods of Strongsville HomeOwners Association. First time here, please create a new user account and fill in the required profile data as completely as possible. There's a lot of useful information here, please know that we'll always be improving it for you. If you would like to pay your HOA dues for 2021, please scroll down for payment portal. Thank you!
---
The Woods of Strongsville HOA Annual Meeting
has been postponed until further notice. Until we can have an annual meeting, a
Q&A page
on this website has been created for you to create topics, ask questions, prompt discussion with the board and other residents. Please feel free to create your topics, ask your questions and we will do our level best to answer them. Thanks in advance for your participation!
---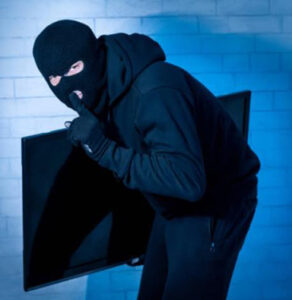 Dear Woods neighbors:
We have an alert to share with you.
At 4 am on 12/27/21, people were spotted crossing front yards on Martins Lane and looking into cars trying to open them. They managed to get into an unlocked car at a house across the street (a few houses down, heading towards Elm) and opened their garage door!!! Police were called, we heard revved engines racing down Ellsworth. The police notified homeowner who's garage was opened. We understand an arrest was made. Please pass along and be sure to LOCK YOUR CARS AND DOORS, keep valuables safe! And keep a watchful eye for the benefit of yourself and your neighbors.
---

The Woods HOA recently took care of leveling their sidewalks. We had a number of areas that the sidewalks were uneven – mostly from the tree roots. JAG Lifting Solutions did a great job, and were reasonably priced.
If your sidewalks, driveway, front steps, walkways are uneven and need to be leveled, give Erika a call at 440-494-3359. Their website and video will help you with solutions!
TRASH AND RECYCLING RULES and GUIDELINES
New information has recently been sent to all residences in Strongsville (CuyahogaRecycles.org). If you did not receive, download it here. Things are always changing and it's great to be in the know. Included are Hazardous Waste Dropoff dates, Habitat for Humanity Tool Drive, MEDWISH Medical Supply Collection Drive, and new curbside recycling guidelines.
SimpleRecycling has resumed service, scheduled pick-up only. See our Waste/Recycling page for details.
Neighbors: If you are a dog owner, you are walking your dog and it decides to poop – clean it up! It does not matter if it is on someones front yard or in one of the common areas of the development – please be considerate!! There have been many complaints about this and it's a simple and considerate thing to do to keep after your pet's droppings. Thank you in advance!
Soccer Field Reservation policy here.
As Ohio continues to combat the coronavirus (COVID-19) pandemic, please stay safe and healthy. For the most updated information, please visit coronavirus.ohio.gov.
Welcome to our Woods Online HOA Dues Payment Portal.
Click on the envelope graphic below to submit payment via PayPal.
There is a $6 fee to use this option (PayPal charges the Woods this fee). Please be sure to include your home address. Dues payment deadline is January 31, 2022.

Click on or scan the QR code below, then follow instructions to pay via Zelle. OR you can use the email address treasurer@woodsofstrongsville.com. If you haven't already used this method of payment elsewhere, your bank's app, if participating with Zelle, will help you through an easy setup. After inputting your payment amount, PLEASE enter your home address in the section labeled "What is this for" or whatever your memo section is titled. Your payment will be received immediately and noted shortly thereafter. There is no additional fee to use this payment method. Dues payment deadline is January 31, 2022.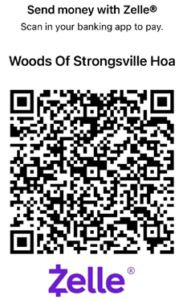 Thank you for using our online portal!
$215.00
If you need further information, please contact the WOS board treasurer at treasurer@woodsofstrongsville.com, or call our Homeowners Hotline at 440.732.0906.