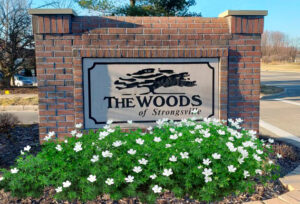 Welcome to the website for The Woods of Strongsville HomeOwners Association. First time here, please create a new user account and fill in the required profile data as completely as possible. There's a lot of useful information here, please know that we'll always be improving it for you. If you would like to pay your HOA dues for 2021, please scroll down for payment portal. Thank you!
---
Halloween House Decorating Contest!
Our neighborhood loves Halloween!
Let's show our spirit by decorating our homes and yards for the holiday. Two prizes will be awarded: one for The Spookiest and another for Best Overall. Judging will take place b/t 10/24 and 10/28. The winners will be announced 10/30.
Sign ups must be completed via e-mail by the individual/family participating. Please e-mail activities@woodsofstrongsville.com, include your Name, Address & phone number. Thank you in advance to all participants. Let's have a SPOOKTACULAR Halloween!
---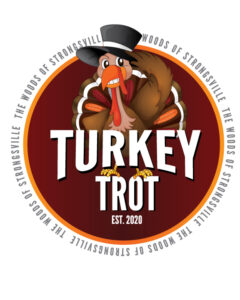 2nd Annual Woods Thanksgiving Day Turkey Trot and Family Fun Run!
It was such a hit last year, we decided to bring it back!! Out of extreme caution, many of the Woods HOA neighborhood social events have been cancelled. We have thought of a safe outdoor event that all neighbors can participate in.
Check out the Events page for details!
---
The Woods of Strongsville HOA Annual Meeting has been postponed until further notice. Look for communications from the board very soon.
NOTICE for Woods TENNIS COURTS: Please be advised that the back gate is now locked and the front gate is working. Code can be acquired through logging into our website, navigate to Members / Tennis Court. Thanks for your patience!
Newest Cuyahoga Recycles news here.
Soccer Field Reservation policy here.
Cool evenings invite the perfect opportunity to enjoy the company of neighbors, family, friends and a nice cozy camp fire. A lot of residents have a variety of outdoor fire pits, chimineas and fireplaces, however, it is very important that we still abide by some basic safety rules
NOTICE: Please pick up any garbage you see around the soccer field and properly dispose of any trash brought in. We will provide a solution to this problem, meanwhile, neighboring folks shouldn't have to shoulder the burden of trash pickup at our soccer field. Thanks so much!
TRASH AND RECYCLING RULES and GUIDELINES
New information has recently been sent to all residences in Strongsville (CuyahogaRecycles.org). If you did not receive, download it here. Things are always changing and it's great to be in the know. Included are Hazardous Waste Dropoff dates, Habitat for Humanity Tool Drive, MEDWISH Medical Supply Collection Drive, and new curbside recycling guidelines.
SimpleRecycling has resumed service, scheduled pick-up only. See our Waste/Recycling page for details.
Neighbors: If you are a dog owner, you are walking your dog and it decides to poop – clean it up! It does not matter if it is on someones front yard or in one of the common areas of the development – please be considerate!! There have been many complaints about this and it's a simple and considerate thing to do to keep after your pet's droppings. Thank you in advance!
The Playground is OPEN.

It is recommended that parents bring their own disinfectant wipes and hand sanitizer.
Tennis Courts are OPEN.
Please enter from the back gate by the clusters, lock services are in need and we are awaiting service date.
As Ohio continues to combat the coronavirus (COVID-19) pandemic, please stay safe and healthy. For the most updated information, please visitcoronavirus.ohio.gov.
Located here is our 2019 Annual Meeting Recap written by our own Tom Newbould.
Payments are due by January 31, 2021.
Late fee, if applicable, will be added in checkout.

Thank you for using our online portal!
$210.00