Home_The Woods of Strongsville
Welcome to the new website for The Woods of Strongsville HomeOwners Association. If this is your first time here, please create a new user account and fill in the required profile data as completely as possible. Multiple members of the same household can also make their own accounts, you will no longer have to share. Have a look around and please know that we'll always be improving it for you. If you need to pay your HOA dues, please scroll down for link. Thank you.
As of 5/19/2020, our stay-at-home order has been converted to "Ohioans Protecting Ohioans Urgent Health Advisory". The health order replaces language requiring Ohioans to stay at home with limited exceptions with language that strongly recommends that citizens, especially those who are high-risk, stay at home as much as possible. The order does not change the mass gathering restrictions, which remain at a 10-person limit. Please stay safe and healthy, for the most update and accurate information and living guidelines regarding COVID-19 in Ohio, we suggest you visit coronavirus.ohio.gov.
GARAGE SALE UPDATE:

Due to the pandemic, both the Woods and Waterford have decided to cancel the joint garage sale. Individuals homeowners can still apply for a garage sale permit and hold their own sale.
TRASH AND RECYCLING PICK-UP RULES UPDATES EFFECTIVE TODAY!

Pickup of bulky items and yard waste resumed on Monday, May 4.
Republic Waste will
ONLY pick up trash and recyclables in plastic bags.
No loose trash will be collected. Sealed plastic trash bags may be placed in a trash can placed at the curb to protect the bags from damage. Bags will be remo
ved from the cans.
Only plastic bags will be taken.
This is in effect today,
so if your trash is unbagged or in cans, please retrieve it (if you can) and replace it with bags only.
We're very sorry for the inconvenience, but as you know, things are changing daily with the coronavirus situation.
If you prefer, you can still dispose of large items at our transfer station at the Service Center, 16099 Foltz Parkway, will be open regular hours: Monday through Friday – 7 a.m. to 4:30 p.m.; Saturday – 8 a.m. to 2 p.m.; Sunday – 10 a.m. to 4:30 p.m.
Some starting-to-get-back-to-normal news: Simple Recycling will resume collecting old clothing and fabrics from the curbside started April 27. You can set out items (generally clothing and fabrics that aren't in good enough shape to donate to a charity shop) in a special orange bag on your regular trash day and a Simple Recycling employee will pick it up. If you need more bags or more information about the program, check their website, simplerecycling.com.
The Household Hazardous Waste Collection in Strongsville will host only one round-up this year, Sept. 10-12. If you have questions about disposing of items, or about recycling, checkcuyahogarecycles.org
Per Governor DeWine's order – The Playground is CLOSED until further notice. Signs are posted and equipment taped. Please make sure your kids know to stay away. It appears that this not apply to the Tennis Courts – those will remain open. HOWEVER, the lock on the gate at the tennis court is broken. We have called the repair company. Temporarily, the back gate at the tennis courts is unlocked, and you can enter and use the courts from that gate. Hope to have it fixed very soon. Once repaired, to acquire the code to enter the courts, you need to login to this site, go to "MEMBERS" pull-down menu, pull down to TENNIS COURT.
Neighbors: We had one dog attacked over on Walnut and a dog and their walker attacked by different dog over in the Fieldstone development. (Just south of our development down Martins Lane). Be careful if you are walking or walking your dog.
Also – if you are a dog owner, just a reminder – dogs are animals and even though you may think that your canine is yard trained, you never know what can set them off and make them run and attack or scare people who are walking. With most everyone in the neighborhood confined to their houses, there are a lot more people and people with dogs walking, you really should ensure you have control of your animal.
PS – if you are walking your dog – and it decides to poop – clean it up! It does not matter if it is on someones front yard or in one of the common areas of the development – be considerate!!
With most folks confined to their homes and one of the only safe activities is to walk, and with so many homes without the lamp post working, a few neighbors have called and requested that we run this helpful summary again…
The only source of light that we have throughout the neighborhood is the lamppost at the end of your driveway. Is yours working?? If your light is not working – based on work from an old Board member, Lou – we have discovered a few of the more common problems. 1.) Make sure the switch in your house is turned on for the light (most of the switches are in the foyers); 2.) Check the outside outlet closest to the lamppost – make sure the Ground Fault Button did not pop. If it has, just push it in to reset it; 3.) Change the light bulb; 4.) The automatic sensor may need to be changed. You can pick up/order a new one at Home Depot or Lowes for around $12, or Amazon sells some options as well – and it is very easy to change. We have found that nearly all of lamppost lights that are not working are fixed using this 4-step procedure. If this does not work, you may need to contact an electrician.
Our annual meeting is postponed. Will post the new date, to be determined.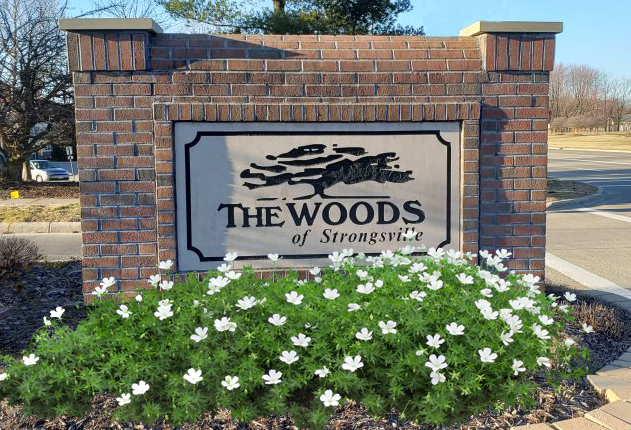 Located here is our 2019 Annual Meeting Recap written by our own Tom Newbould.
2020 dues deadline was January 31. Late fee will be added in checkout.
Showing all 1 result